Repair of compressor equipment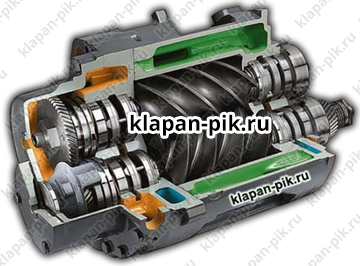 The company "Compressor Technology" provides:
Screw compressor unit
Repair screw blocks
Reciprocating compressors
Screw compressors
Mobile compressor stations
Installation of compressors
Commissioning works
Pneumatic audit
Installing compressors special vehicles for transportation of bulk materials: cement, flour, grain.
We have experience in the modernization of compressor equipment, eliminate design flaws powerful machines of domestic production. For any problem with your compressor, you can contact us and get necessary help. Company "Compressor Technology" has equipped repair base, a significant margin of spare parts and consumables, and trained professionals, trained and certified manufacturing plants. All this allows us to repair compressors and other industrial equipment - qualitatively and in the shortest possible time. Customer service repairs  the equipment, in particular compressor repair using  own spare parts and spare parts of the customer. Has mobile teams for servicing  and repair of equipment in its place of operation . Concludes long-term contracts for equipment maintenance.
The distinctive feature of  LLC "Compressor Technology" is a special approach to servicing of the supplied equipment. The Company relies on long-term cooperation with all our customers. Thus, customer service company deals  not only pre-sale preparation and start-up operations, but also services and repairs equipment during the warranty period of its operation. For customer convenience, customer service vehicles equipped with technical support for diagnosis, maintenance and minor repairs directly on the location of the equipment.
For state-owned enterprises and large commercial companies, we offer long-term cooperation for the routine maintenance and repair of equipment already in operation. For retail and small wholesale shops we offer services for after-sales service and warranty repair  of the supplied goods. 
Uninterrupted operation of the compressor equipment is largely depends on how well placed and mounted compressor, as put into operation. This is especially actually  for powerful compressors. Piston, screw, centrifugal - every type of compressors has its own features . We carry out installation supervision and commissioning of compressor equipment from different manufacturers. For work it is possible that our specialists go to the territory of the Customer in the Russian Federation.